Brief Introduction
UHMW
PE
sheet has outstanding abrasion resistance and an extremely low coefficient of friction.
I
n
especial
, the i
mpact strength is
extremely
high and chemical resistance is excellent.
Since its excellent properties in both physical and chemical, it has been used widely in many industrial applications.
Ultra High Molecular Weight Polyethylene is an extremely high abrasion resistant material.
On the whole, i
t almost focused on the advantages of all kinds of plastic,
which has
incomparable
wear resistance, impact resistance, self-lubrication, corrosion resistance,
low temperature resistance
, sanitary nontaxicity, extremely high smoothness and low water absorption.
What is HDPE Materials?
High density polyethylene (HDPE) is a strong, durable, lightweight, and chemically resistant plastic material popular for a variety of applications. HDPE is easy to fabricate and weld using thermoplastic welding equipment making it an excellent choice for fabricated water tanks and chemical tanks.
Does HDPE perform well outdoors?
UV stabilized grade HDPE performs well in outdoor environments where extreme conditions like water and UV exposure are present. UV stabilized HDPE is a popular choice for playgrounds, outdoor cabinetry, and marine construction. Marine grade HDPE is commonly referred to as Seaboard, StarBoard, marine lumber, marine plywood, and XINXING HDPE Board
What is the difference between HDPE and LDPE?
HDPE has greater strength and stiffness than LDP
.
What are common HDPE applications?
High density polyethylene sheet - HDPE is widely used for chemical tanks, cutting boards for food preparation, water pipe flanges (HDPE pipe grade), outdoor and indoor playground systems, marine construction (pile guards, bumpers, anti-skid surfaces), orthotics and prosthetics, and many more applications.
HDPE Standard Sizes, Cut-to-Size, and Fabrication


HDPE colors

- HDPE is available in many colors including natural, black, red, yellow, green, beige, blue, polar white, mercury gray, seafoam, and sandshade. HDPE sheet for O&P is available in natural.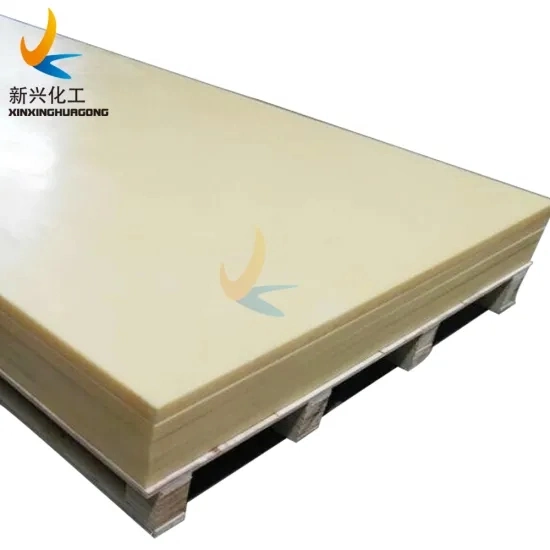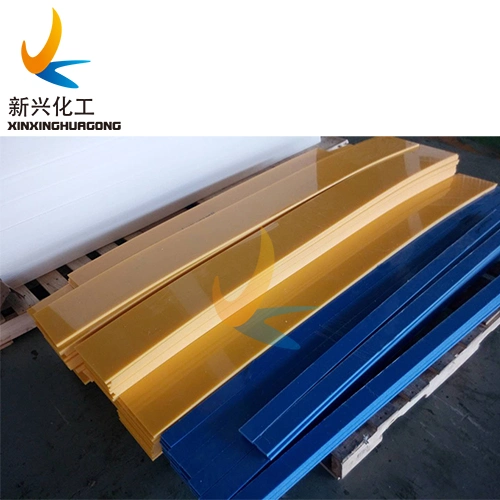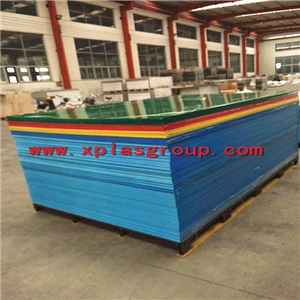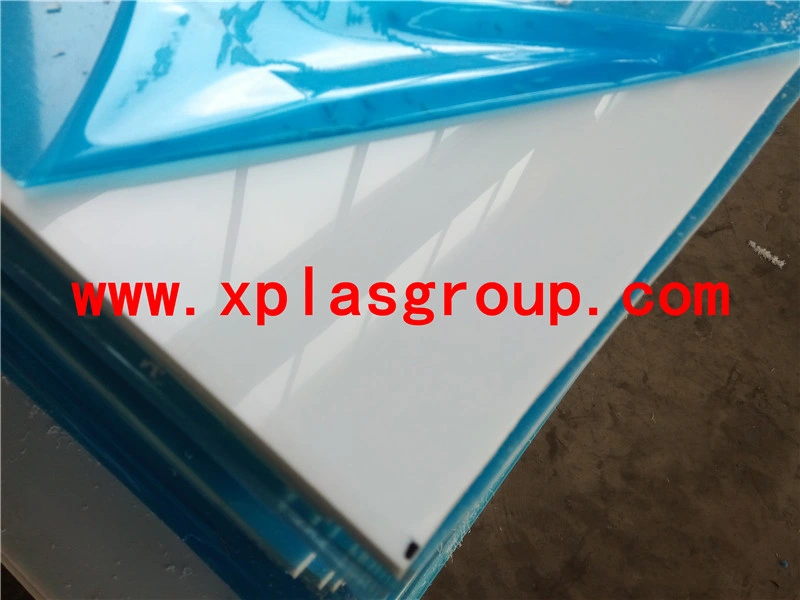 Merits and
P
roperties
Excellent abrasion resistance
Low coefficient of friction
No moisture absorption
Corrosion resistant
Excellent noise abatement
Excellent impact strength
Maintains key physical properties to -
200
° C
Applications:
UHMWPE/HDPE Sheet for Chute, Hopper and Truck Bed Liners
UHMWPE/HDPE Sheet for Wear Strips and Guide Rails
UHMWPE/HDPE Sheet for Star Wheels, Sprockets and Conveyor Tracks
UHMWPE/HDPE Sheet for Bumpers and Marine Dock Fenders
UHMWPE/HDPE Sheet for Bushings, Bearings and Rollers
UHMWPE/HDPE Sheet for Jig Stock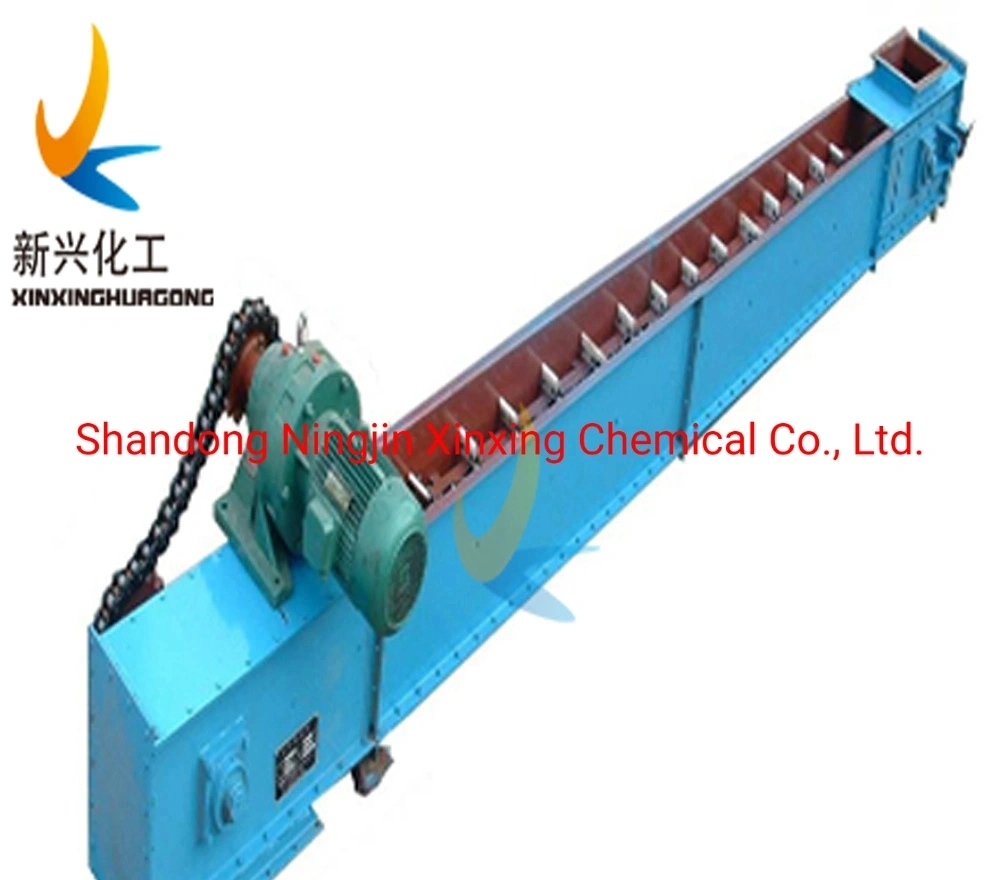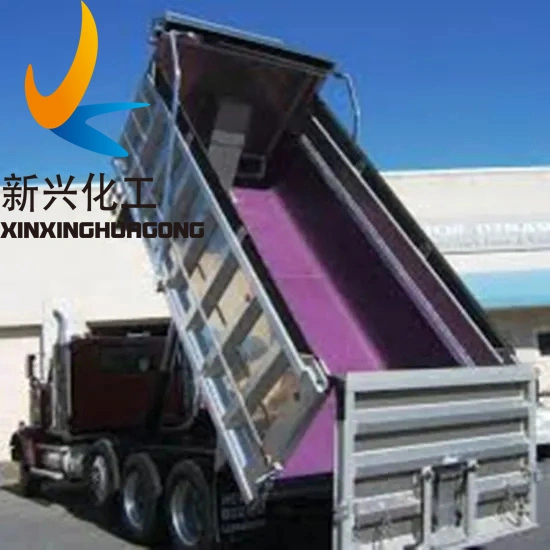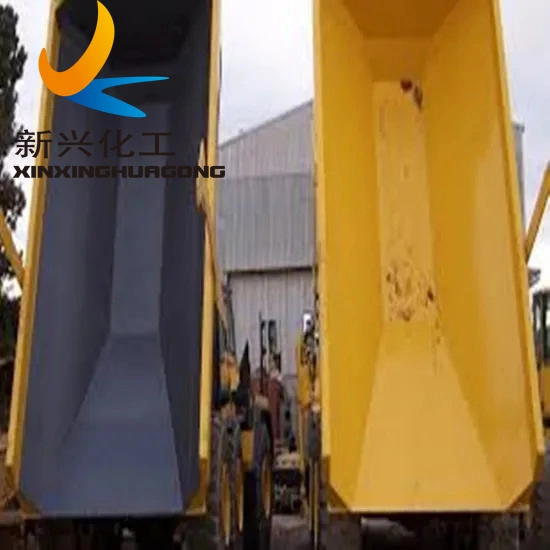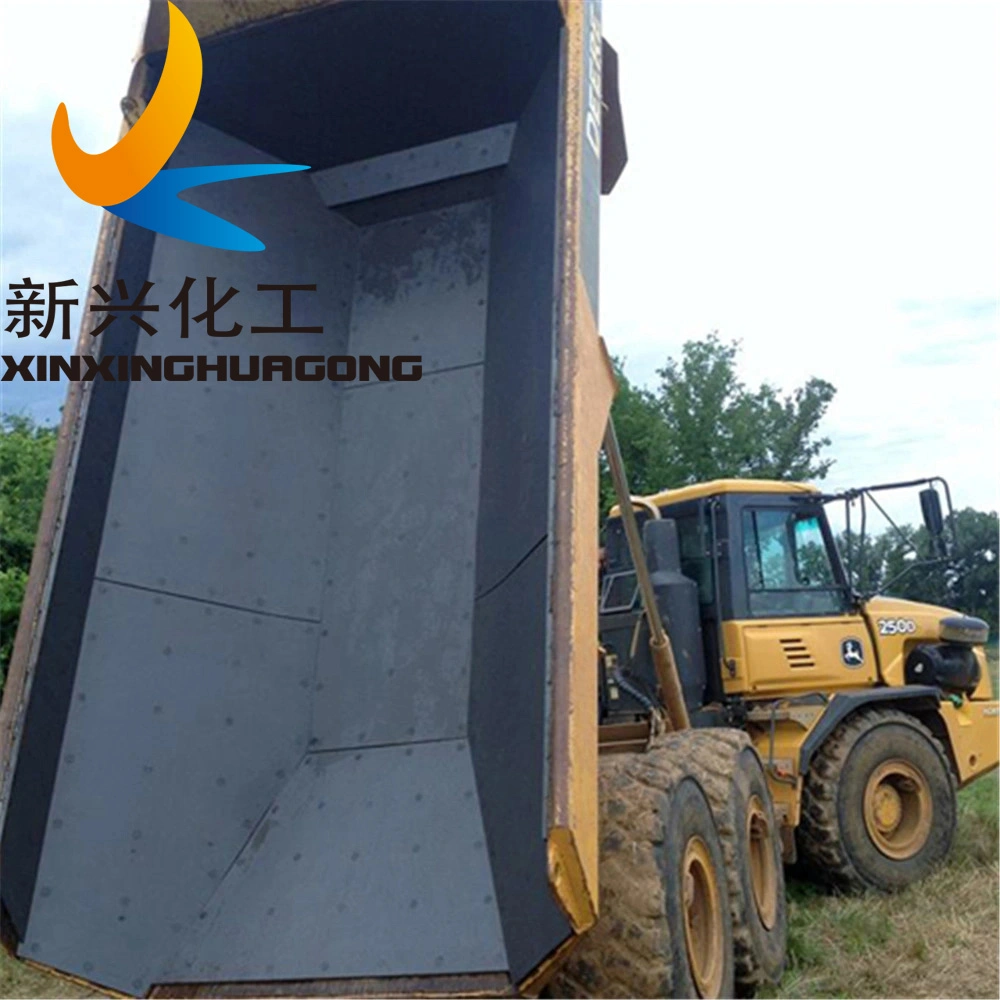 Specification
Virgin
C
hemical
R
esistant PE 1000 UHMWPE Plastic Sheets
P
roperties



Item






Test method




Unit

UHMWPE 1000-V

UHMWPE 1000-DS

Density


ISO1183-1
g/cm3
0.93-0.95
0.95-0.96
Yield Strength


ASTM D-638
N/mm2
15-22
15-22
Breaking Elongation


ISO527
%
>200%
>100%
Impact strength


ISO179
Kj/m2
130-170
90-130
Abrasion


ISO15527
Steel=100
80-110
110-130
Shore Hardness


ISO 868
Shore D
63-64
63-67
Friction Coefficient
(Static state)

ASTM D-1894
Unitless
<0.2
<0.2
Operating temperature


-
ºC
-80 to +80
-80 to +80
| | |
| --- | --- |
| 2000x1000x(6-300)mm | 3050x3050x(6-300)mm |
| 5040x1330x(6-300)mm | 4730x1230x(6-300)mm |
| 3050x1220x(6-300)mm | 6050x1820x(6-300)mm |
| 3030x1550x(6-300)mm | 4520x2000x(6-300)mm |
Any size within the standard size is available.
About Shandong Ningjin Xinxing Chemical Co.,Ltd.
With the excellent experience of many years in manufacturing engineering plastics, Xinxing was established in 1989. Now, it becomes the largest and most professional manufacturer of Engineer plastics such as
UHMWPE Sheets
,
ground protection mats, crane outrigger pads, UHMWPE fender pads, wear-resisting liners, HDPE Sheets and parts, PP sheets and parts and other engineer plastics.
Our factory covers an area of 36000 square meters which has 7 big workshops for different products and application. Xinxing is the
only manufacturer
that produces both
extruded and pressed plastic products
in China and represents the most advanced productive forces and highest quality.
Our products are widely exported to many countries
all over the world
such as Indonesia, Malaysia, Korea, Japan, Russia, Germany, India,
England, Italy, South America, Canada, Chile, etc.
Our management creed is
"Quality first, Customer first, Keeping improving".
We are willing to establish a wide and continuous cooperation with enterprises home and abroad.
We sincerely hope to establish business relations with you.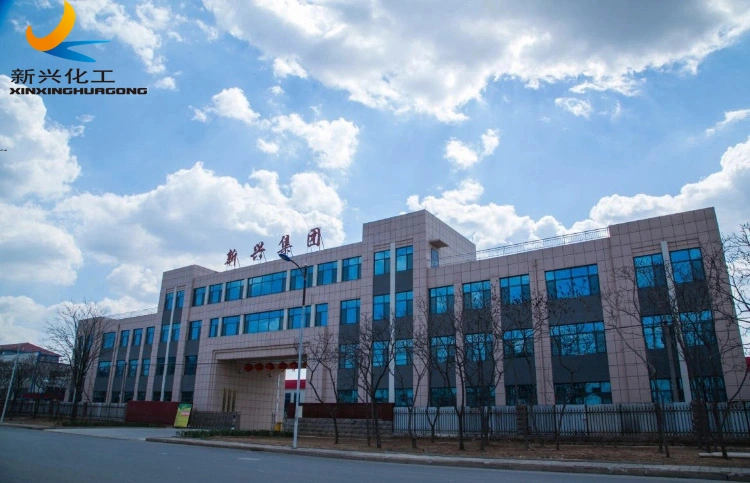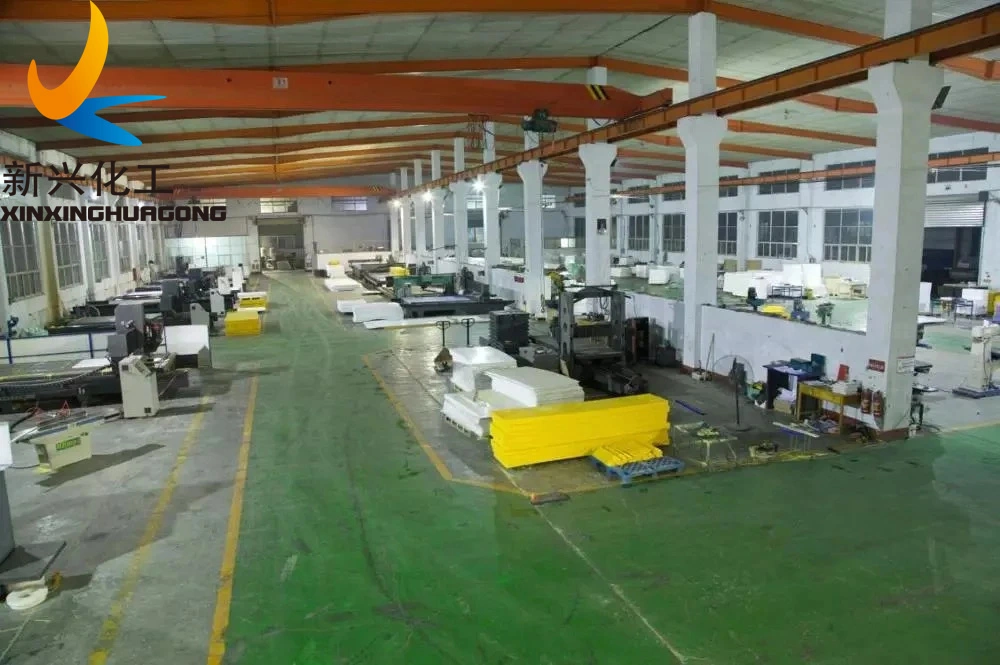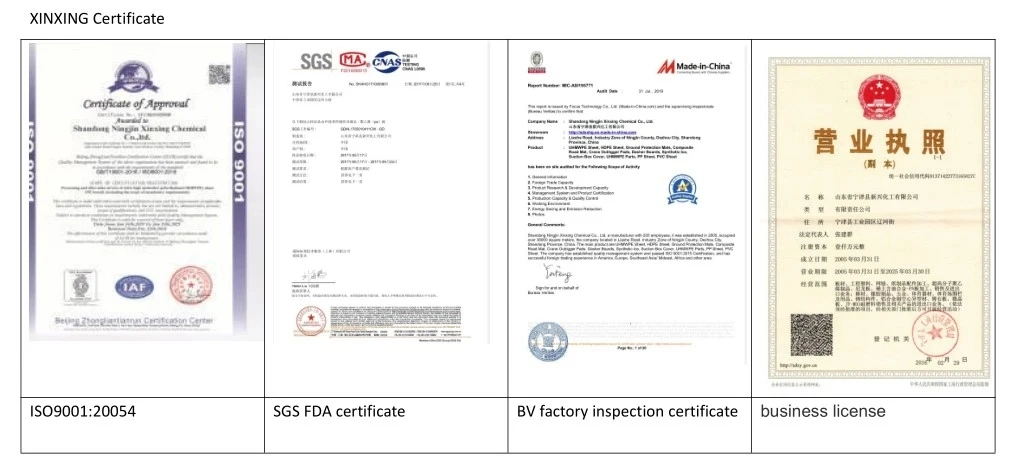 We sincerely look forward to establishing business relationship with you. Please contact me if you have any other questions. I would like to help you in time.