Product
Description
Coroplast Corrugated Plastic Sheets
Corrugated plastic sheet is an extruded hollow profile, also called twin wall plastic sheet, coroplast,
corflute, cartonplast, PP hollow profile, available in both Polypropylene(PP) and Polyethylene(PE),
used in sign printing, packaging, protection and a multitude of other applications.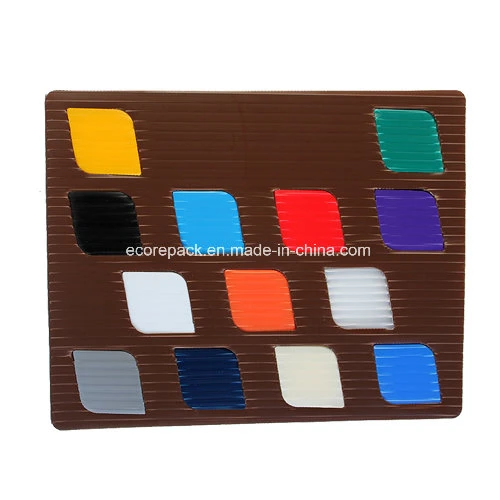 Technical Data Sheet
Product Name

Corrugated plastic sheet

Density

250-2

5

00

gsm

Thickness

2mm-

12

mm

Width

≤

2

4

00

mm

Length

No length limit

Color

White, black, transparent, translucent, blue, red, yellow, green, gray
Benefits & Advantages
*Durable
*Hygienic
*Reusable
*Waterproof
*Lightweight
*Cost-effective
*100% recyclable
*Lightweight but strong
*A large range of color options
Applications
*Agriculture
*Automotive
*Archive & storage
*Bulk unit loading
*Building & construction
*Display & signs
*Food & beverage
*Protective packaging
*Waste recycling
Our Company
Started in early 21
st
century, Ecore is China leading manufacturer and innovator of corrugated plastic products, till the end of 2015 we have already introduced 3 high-tech extrusion lines for corrugated plastic sheets, the output each year approaches 5000 metric tons.
In the market, we are reputed by high quality, competitive price and good after-sales service, over 50% of the output were exported to USA, Canada, Latin America, Australia, Japan and some European countries.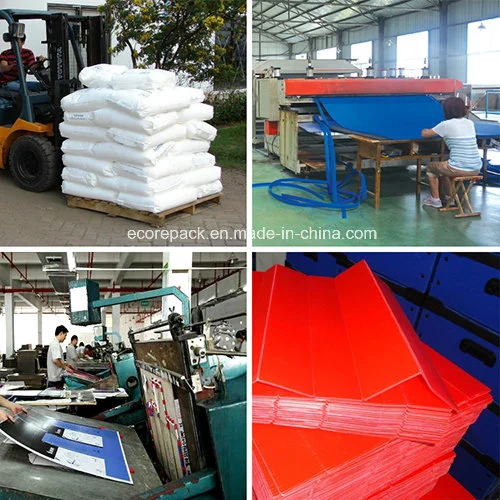 Contact Us
FREE quotes will be sent immediately, don't hesitate to contact us!